---
About Us
TheRealEstateClassified.com
is part of a large real estate network that includes Zillow, Trulia, HotPads, Craigslist, Facebook, Youtube, and other real estate related websites. Our role here is to market properties so our landlords and sellers don't have to. Reach buyers and tenants for more than 80% less than using a real estate brokerage when you use our paid services.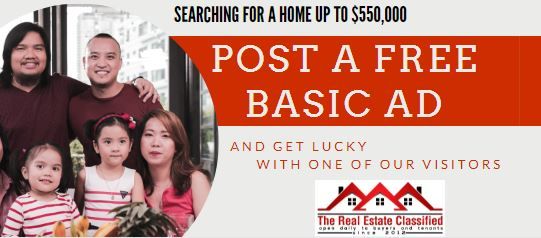 If you have an active property and can spend 15 minutes click POST AN AD to create an account, place an ad and wait for the phone calls or texts. Our paid advertising services benefit our clients by boosting exposure to buyers and tenants, saving the time needed for advertising on the internet and answering emails and calls from people who are not qualified to buy, who are not ready to move or who are just looking.
If assistance is needed we're available 7 days a week! 732-952-5650.
*The company is a marketing agency, not a licensed real estate brokerage.
Copyright 2021 by The Real Estate Classified LLC. All rights reserved.
The Real Estate Classified LLC
The company is not a licensed real estate broker. Copyright 2020
Ph: 732-952-5650
Parlin, NJ 08859 US